 MEMBERSHIP HAS ITS PRIVILEGES
Members get the best seats at the
best prices! Your support keeps the Paramount lit up all year round.
THE BRIGHTEST STARS SHINE IN DOWNTOWN BRISTOL
Music, Theater, Dance, Comedy, Film, and Family Entertainment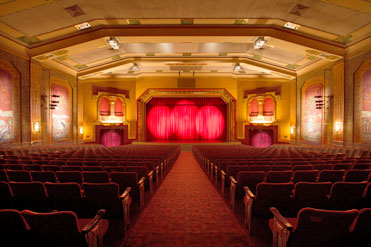 Our historic showplace is a vital part of our community. Your support makes it all possible.
Béla Fleck & the Flecktones
Groundbreaking, Grammy-winning quartet Béla Fleck & the Flecktones celebrate their 30th anniversary with a North American tour. While all manners of genres come into play – from classical and jazz to bluegrass and African music to electric blues and Eastern European folk dances – the result is a sound all their own, a meeting of musical minds that remains, as ever, utterly indescribable.
Support Paramount Bristol
The Paramount Foundation relies on corporate sponsors and contributing members to keep our beautiful historic showplace lit up all year round with the high standard of live entertainment you have come to expect.
Get involved and stay informed by learning more about membership, the Producers Guild, Sponsorships, Volunteers, License Plate Program and more.
Sign up for our e-news for show alerts, special announcements and more!