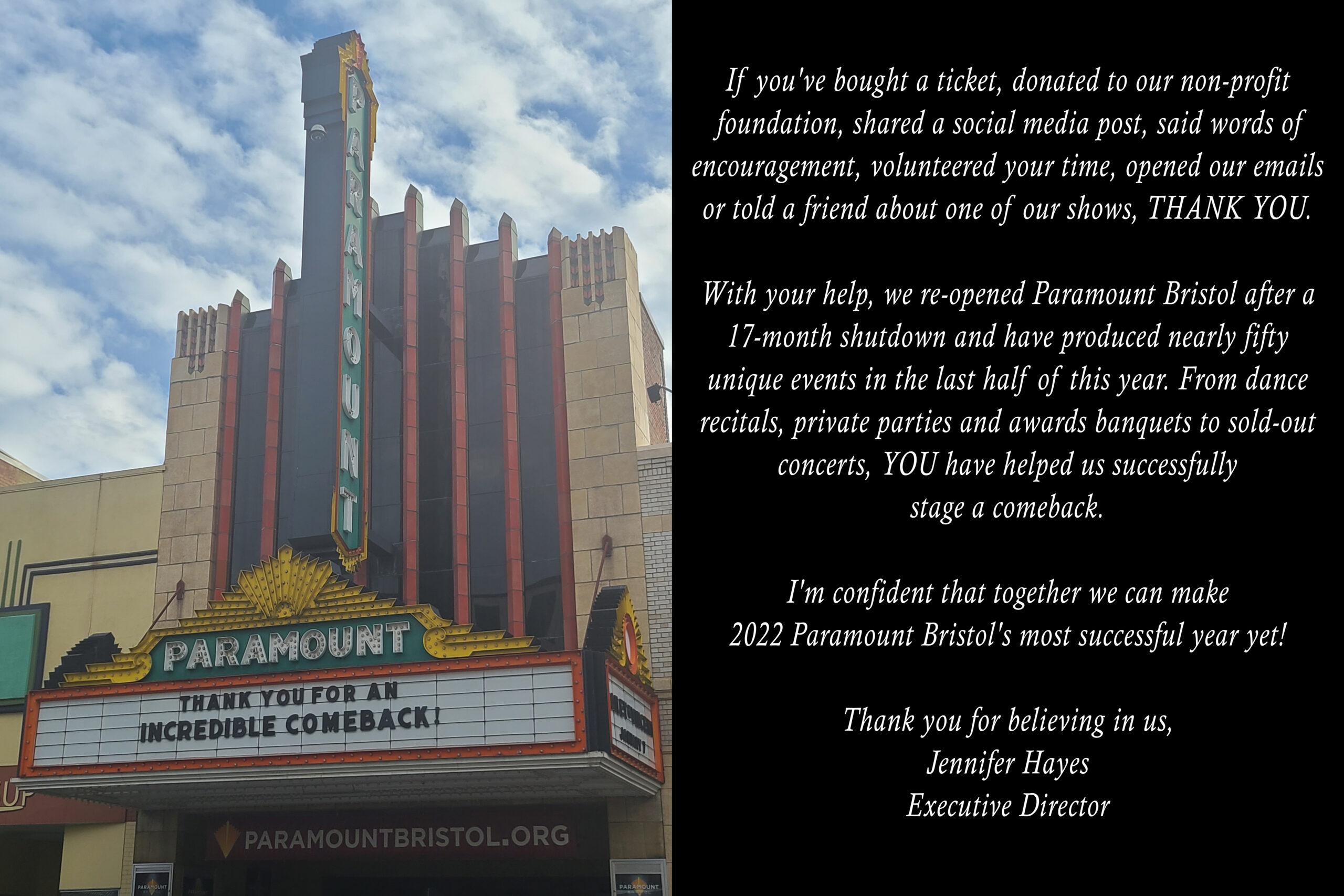 Support Paramount Bristol
The Paramount Foundation relies on corporate sponsors and contributing members to keep our beautiful historic showplace lit up all year round with the high standard of live entertainment you have come to expect.
Get involved and stay informed by learning more about membership, the Producers Guild, Sponsorships, Volunteers, License Plate Program and more.
Sign up for our e-news for show alerts, special announcements and more!