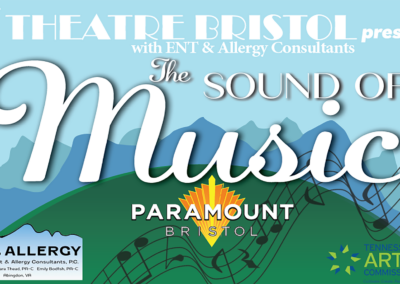 Sound of Music
♫ The hills are alive with the sound of music! ♫ Theatre Bristol takes the stage again this June with the beloved classic, The Sound of Music, directed by Glenn Patterson. This two-weekend only breathtaking musical features amazing talent from around the region, many seen in lauded Theatre Bristol productions on the Paramount stage including Les Misérables, The Music Man, Disney's Beauty and the Beast, Annie, The Wizard of Oz, Into the Woods, Fiddler on the Roof, Joseph and the Amazing Technicolor Dreamcoat, and more (www.TheatreBristol.org). Funds from this event support Theatre Bristol and the Paramount Center for the Arts.
Fri, June 17, 2022
Sat, June 18, 2022
Sun, June 19, 2022
Thu, June 23, 2022
Fri, June 24, 2022
Sat, June 25, 2022
Sun, June 26, 2022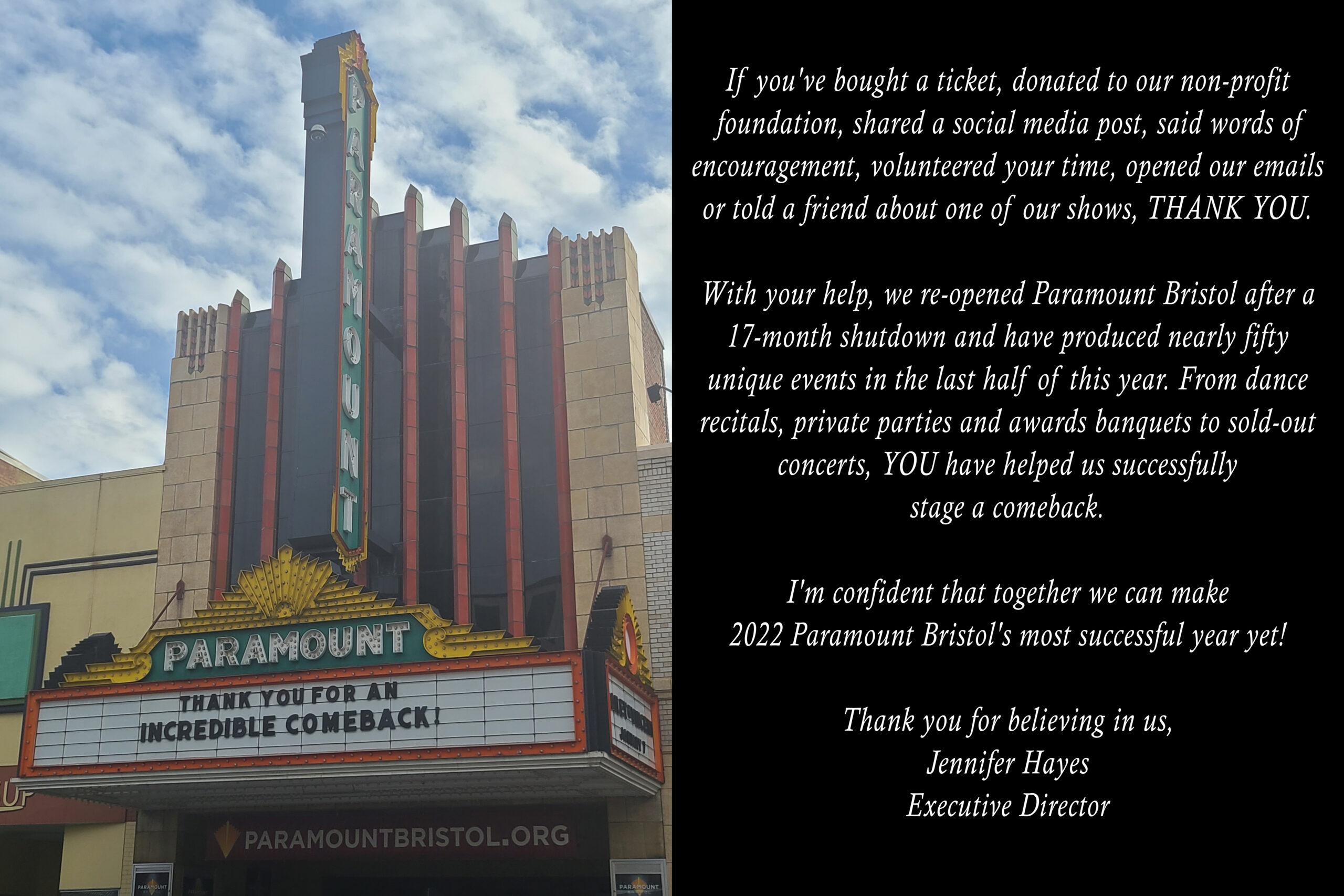 Support Paramount Bristol
The Paramount Foundation relies on corporate sponsors and contributing members to keep our beautiful historic showplace lit up all year round with the high standard of live entertainment you have come to expect.
Get involved and stay informed by learning more about membership, the Producers Guild, Sponsorships, Volunteers, License Plate Program and more.
Sign up for our e-news for show alerts, special announcements and more!