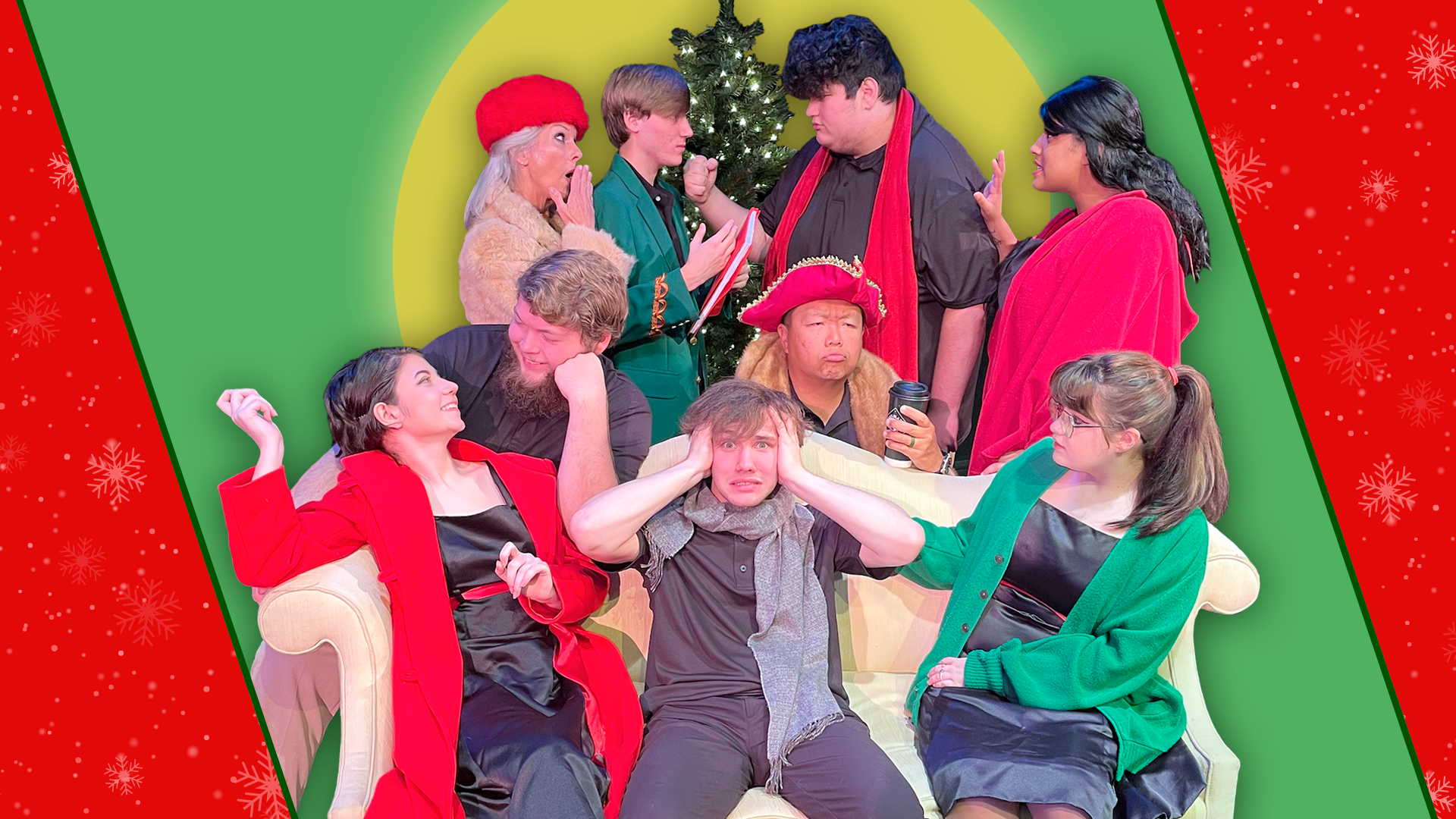 Doors 6:30 PM / Show 7:30 PM
$12 - $16 (prices include all applicable fees) Members Save $4
Doors 1:30 PM / Show 2:30 PM
$12 - $16 (prices include all applicable fees) Members Save $4
Doors 6:30 PM / Show 7:30 PM
$12 - $16 (prices include all applicable fees) Members Save $4
This heartfelt play will have audiences of all ages laughing and holding each other a little closer this holiday season. Good King Wenceslas introduces us to "a struggling family theater that finds that their one money-making play of the year, Dickens' Christmas Carol is being produced by the rival theater across town which has not only pre-empted their opening but stolen most of their cast and backstage staff. The long-lost older brother of the director returns after 37 years bearing a gift, but not the one the family needed or wished for. In this play within the play, brotherly jealousy, family conflict, romance, and a genuine Christmas miracle all somehow come together before the final curtain."
Katherine Paterson is a King University alumna, recipient of numerous awards, and the author of more than 40 books, including Bridge to Terabithia (Newbery Medal winner), Jacob Have I Loved (Newbery Medal winner) and The Great Gilly Hopkins (National Book Award winner).She was named a Living Legend by the Library of Congress in 2000.Stephanie Tolan is the recipient of dozens of awards and recognitions for her works, including the Newbery Honor for the New York Times best-selling book, Surviving the Apple whites, the Christopher Award and Henry Burgh award for Listen!, and several Mark Twain Award nominations. King University Theatre Department is beyond honored to be producing the world premiere of this work by these distinguished authors.
Good King Wenceslas is directed by Alaska Reece Vance with production design by Christopher Slaughter and additional designs by Luke Gray and Clathon Henfield. Cast includes Joshua Gardener, Ethan Haywood, Alisa Hearl, Steve Humphrey, Alexis Johnson, Faith Nunley, Han Chuan Ong, Colin Riley, Rebekah Rowe, and Andrew Wade. Production team includes Devan Click, Alexus Hammock and John Snyder.
Doors open at various time depending on the show (see above). Our Box Office opens 2 hours before showtime. For shows not already sold out, tickets will be available at the door on the day of show for an additional cost of $5 (+tax and service fee). BUYER BEWARE! Third party tickets (StubHub, eTix, VividSeats, etc.) will NOT be honored. Tickets are available via paramountbristol.org or our Box Office ONLY. All sales are final. Refunds and exchanges are not permitted. Outside food and drinks are not allowed.