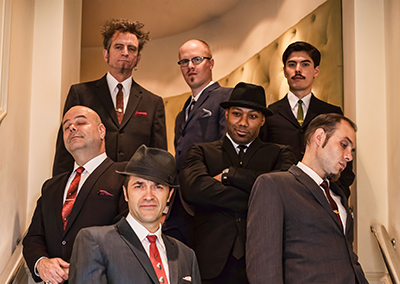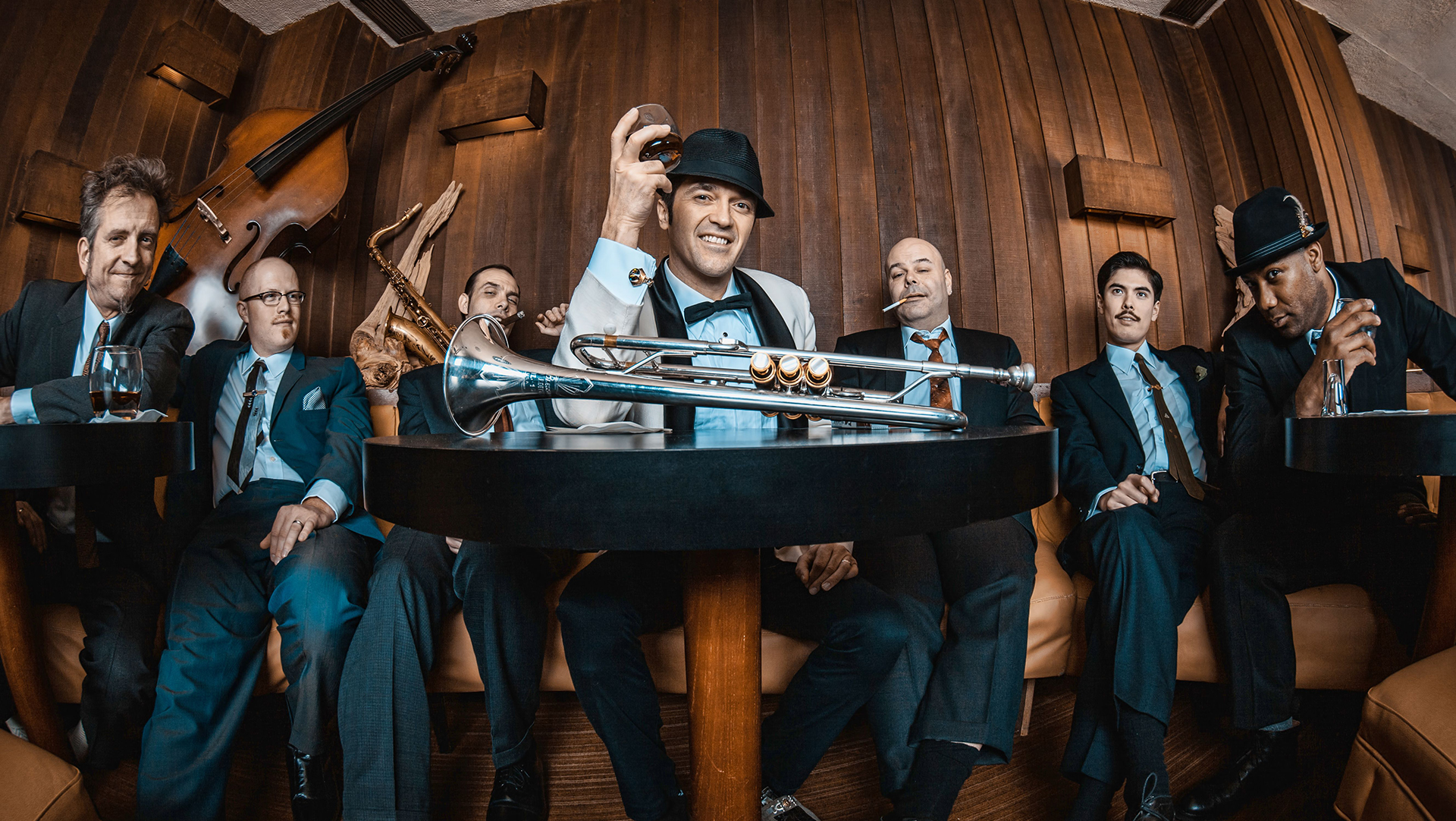 Paramount Bristol Presents
Cherry Poppin' Daddies Christmas Canteen
Doors: 6:30 pm / Show: 7:30 pm
$36.04 - $81.50 (prices include all applicable fees and taxes ) / Members save at least $5 per ticket
In the past few years Cherry Poppin' Daddies have become the kind of band that you would want to book if you were throwing a soiree at the Gatsby mansion. Penning elegant, lush, pitch perfect arrangements of much of the great American songbook, from Cole Porter to Frank Sinatra, the Daddies have surprised many- likely familiar with them from the early 90's- whose limited exposure to the band undoubtedly consists of an image of spray painted vans careening across the US as an iconoclastic, misfit part of an already marginalized punk/ska scene.
In fact the Daddies have of late put together a number of excellent swing/ jazz sit down theatre type shows, each tailored to a different era of swing music: a "Jazz Age Lawn Party" consisting of roaring 20's and Cotton Club Era material, a swanky "Live at the Sands" type tribute to the Rat Pack, and a World War 2 "Christmas Canteen" show that is part Tiki, part Benny Goodman and comes across like a radio broadcast from Guadalcanal circa 1942. The sheer craftsmanship and professional attention to detail of these performances have shed new light on this criminally underestimated band.
Supporting Act: The Dimestore Cowboys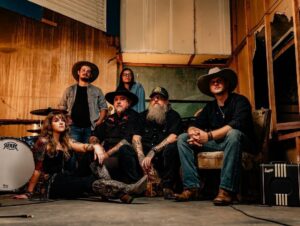 Doors open at 6:30 pm. Our Box Office opens 2 hours before showtime. For shows not already sold out, tickets will be available at the door on the day of show for an additional cost of $5 (+tax and service fee). BUYER BEWARE! Third party tickets (StubHub, eTix, VividSeats, etc.) will NOT be honored. Tickets are available via paramountbristol.org or our Box Office ONLY. All sales are final. Refunds and exchanges are not permitted. Outside food and drinks are not allowed.