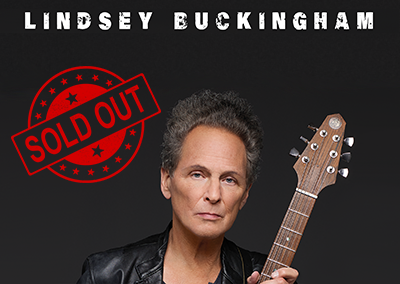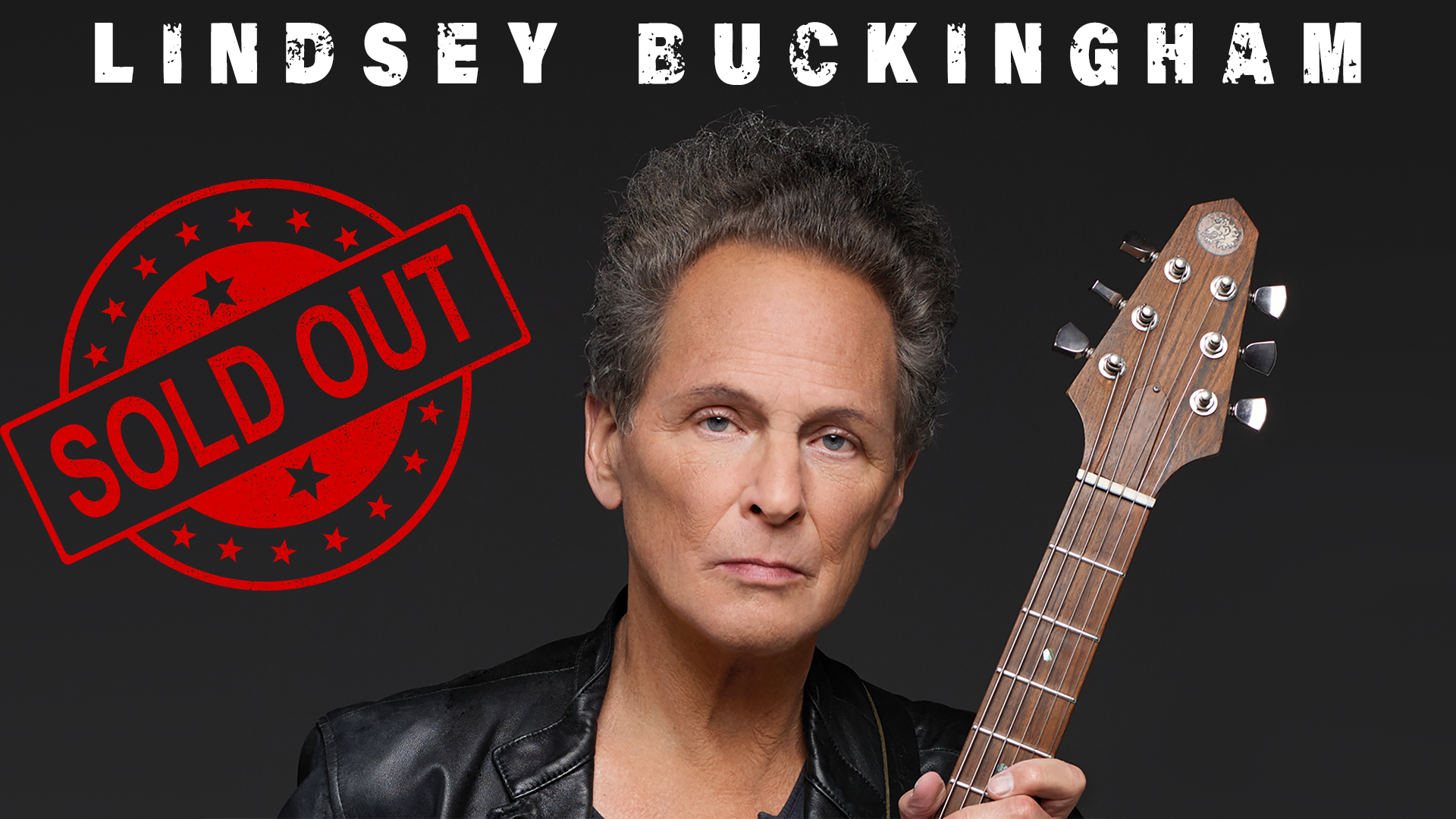 Paramount Bristol Presents
Doors: 6:30 pm / Show: 7:30 pm
$86.99 - $149.00 (prices include all applicable fees and taxes) / Members save at least $5 per ticket
Lindsey Buckingham is one of the most inventive and electrifying musicians of his generation. His instinct for melody and his singular fingerpicking guitar style are showcased on the seven studio and three live albums he has released as a solo artist, beginning with 1981's Law and Order and continuing through 2021's Lindsey Buckingham, his first solo release since 2011's Seeds We Sow. Entertainment Weekly called the new album" a California pop-rock meditation that draws on his Golden State roots and probes what Buckingham knows best: the intricacies of relationships" and named it one of the year's 10 best, while Newsweek hailed it for featuring "all the recognizable elements of his sound: melodic hooks, intricate production, multilayered vocals, and shimmering guitar." Buckingham debuted the new material on a 2021 North American tour, during which Glide praised his live guitar playing as "captivating and flawless." Over the last four decades, Buckingham has developed a radical sense of experimentation and an unrivaled savvy as a producer, skills he first honed as a singer, guitarist, songwriter, producer, and the musical visionary of Fleetwood Mac, where he wrote and produced several Top Ten hits, including "Go Your Own Way" and "Big Love." Under Buckingham's direction, Fleetwood Mac became one of the best-selling and most beloved rock groups of all time. As a solo artist, Buckingham often plays nearly every instrument himself; his complex arrangements and inventive production choices make his solo work thrilling to experience. In 2020, he appeared on The Killers' single "Caution" and last year joined Halsey to perform her single ''Darling'' on "Saturday Night Live." He remains a highly sought-after collaborator, a maverick, and a visionary.
Take advantage of the Lindsey Buckingham VIP Experience!
Includes:
One premium reserved seat
Exclusive access to the last three songs of the sound check
One leather bound notebook
One clear tote bag
One commemorative VIP laminate
Priority entry into the venue
First access merch shopping
Pricing and allocation:
Cost per package: $125.00 plus cost of ticket and fees
Purchasers will receive an email from StagePilot approximately 3-5 days before the performance date with instructions regarding the fulfillment of the VIP package items and additional details regarding day of show information. All VIP packages are NON-TRANSFERABLE; NO WILL CALL NAME CHANGES WILL BE PERMITTED UNDER ANY CIRCUMSTANCES. Non-VIP Package purchasers will not be allowed into any VIP activities or into the venue early. VIP package purchasers may be required to arrive at least 3-4 hours before show time. All pre-show programs and times may vary date-to-date and are subject to modification at any time for any reason. At StagePilot's discretion, VIP package merchandise will either be shipped directly to the address provided at purchase (alternate shipping addresses are not permitted) or available for pick-up the night of the show. If shipped, delivery of such merchandise may occur after the event date. Merchandise is not needed for entry to the show. Personal items may not be permitted into the pre-show performance to be signed by the artist. By purchasing a VIP package, you will not gain or be authorized access into any venue specific VIP or backstage areas. No parental escorts without their own package purchased will be permitted. Health and safety restrictions may change from time of purchase to the show date. We will confirm any restrictions closer to the event date.
Doors open at 6:30pm. Our Box Office opens 2 hours before showtime. For shows not already sold out, tickets will be available at the door on the day of show for an additional cost of $5 (+tax and service fee). BUYER BEWARE! Third party tickets (StubHub, eTix, VividSeats, etc.) will NOT be honored. Tickets are available via paramountbristol.org or our Box Office ONLY. All sales are final. Refunds and exchanges are not permitted. Outside food and drinks are not allowed.