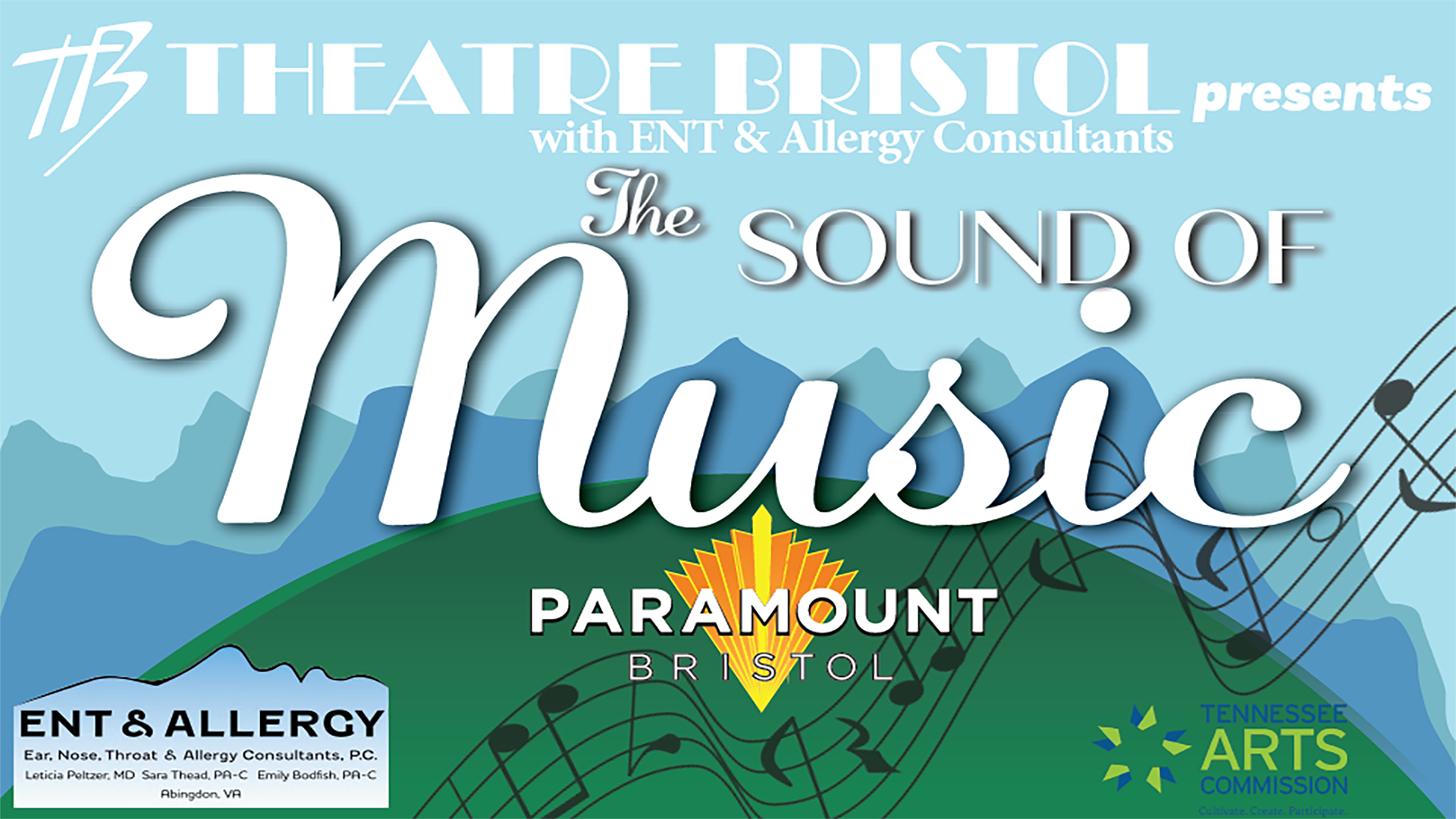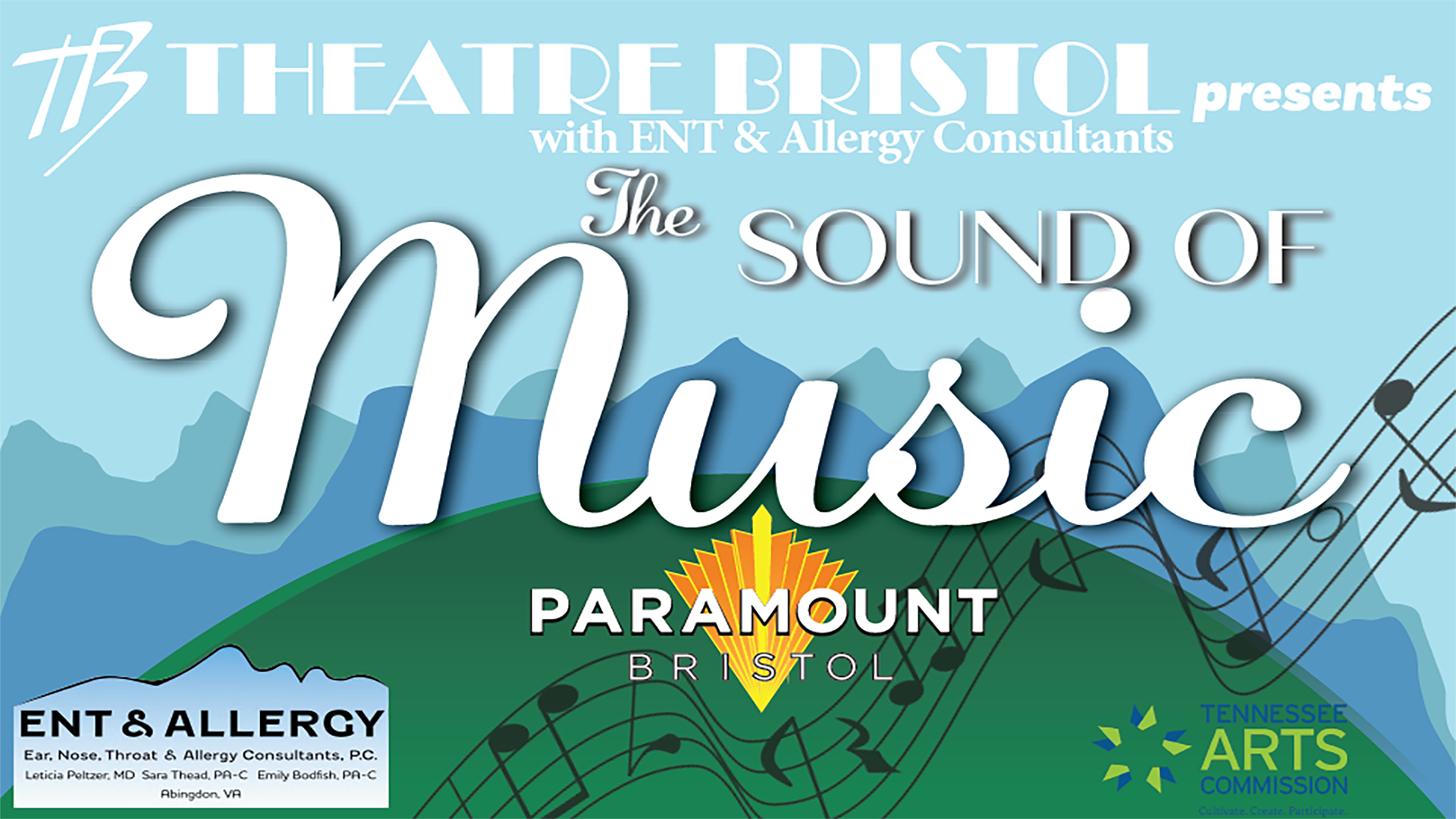 Doors 9:00A / Show 10:00A
♫ The hills are alive with the sound of music! ♫ Theatre Bristol takes the stage again this June with the beloved classic, The Sound of Music, directed by Glenn Patterson. This two-weekend only breathtaking musical features amazing talent from around the region, many seen in lauded Theatre Bristol productions on the Paramount stage including Les Misérables, The Music Man, Disney's Beauty and the Beast, Annie, The Wizard of Oz, Into the Woods, Fiddler on the Roof, Joseph and the Amazing Technicolor Dreamcoat, and more (www.TheatreBristol.org).
The Sound of Music, the final collaboration between Rodgers & Hammerstein, was destined to become the world's most beloved musical. Featuring a trove of cherished songs, including "Climb Ev'ry Mountain," "My Favorite Things," "Do Re Mi," "Sixteen Going on Seventeen" and the title number, "The Sound of Music" won the hearts of audiences worldwide, earning five Tony Awards and five Oscars. The inspirational story, based on the memoir of Maria Augusta Trapp, follows an ebullient postulate who serves as governess to the seven children of the imperious Captain Von Trapp, bringing music and joy to the household. As the forces of Nazism take hold of Austria, Maria and the entire Von Trapp family must make a moral decision (Concord Theatricals).
Friday, June 17th at 7:30 pm — Saturday, June 18th at 7:30 pm — Sunday, June 19th at 2:30 pm
Thursday, June 23 at 7:30 pm — Friday, June 24th at 10 am and 7:30 pm — Saturday, June 25th at 7:30 pm — Sunday, June 26th at 2:30 pm
Tickets are $16 plus applicable taxes and fees
Seniors and students are $12 plus applicable taxes and fees
Members save at least $4 per ticket