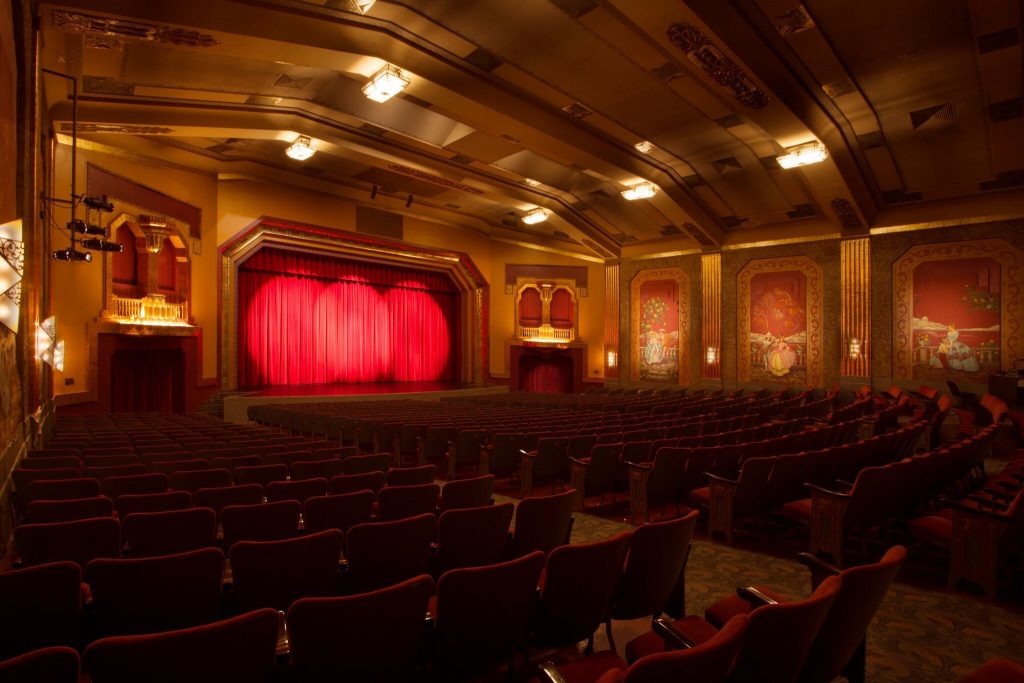 September 20, 2017
If you have been to The Paramount in Bristol lately, you may have noticed the beautiful new red curtains framing our stage. Gone are the 25-year-old curtains that were deteriorating, and presented a safety hazard for performers and our stagehands. We are extraordinarily grateful to the Massengill-DeFriece Foundation for generously underwriting the purchase and installation.
As a nonprofit arts institution, The Paramount relies on the generosity of the community to maintain and upgrade this historic 1930s art-deco theater.
"The Massengill-DeFriece Foundation has been a great friend to The Paramount over the years," said Miles Marek, Executive Director of The Paramount Center for the Arts. "Time and again, their support has enabled us to upgrade our performance venue so we can provide the best possible experience for artists and audiences. The new curtains provide the perfect backdrop for our upcoming season."
The Paramount purchased the durable, fire retardant curtains from Rose Brand, the largest provider of theatrical fabrics in North America. The main curtain was custom dyed to complement the original color scheme of the landmarked theater.